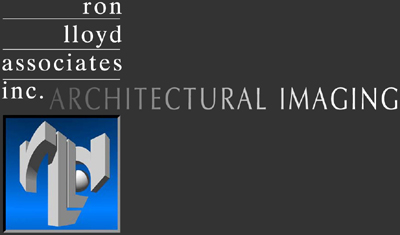 Ron Lloyd Associates specializes in high-end, photorealistic architectural still images, both interior and exterior. Architect and founder Ron Lloyd brings a wide architectural background and understanding to the field of architectural imaging.

RLA also has considerable experience in creating highly accurate "view" studies. These are used both to market desirable views from proposed projects, and to study view interference from nearby proposed projects and its impact on existing views.

Developing and providing architectural imaging techniques and services full-time since 1989, Ron Lloyd was an early pioneer in the field.



home
portfolio
client list
about rla
contact rla